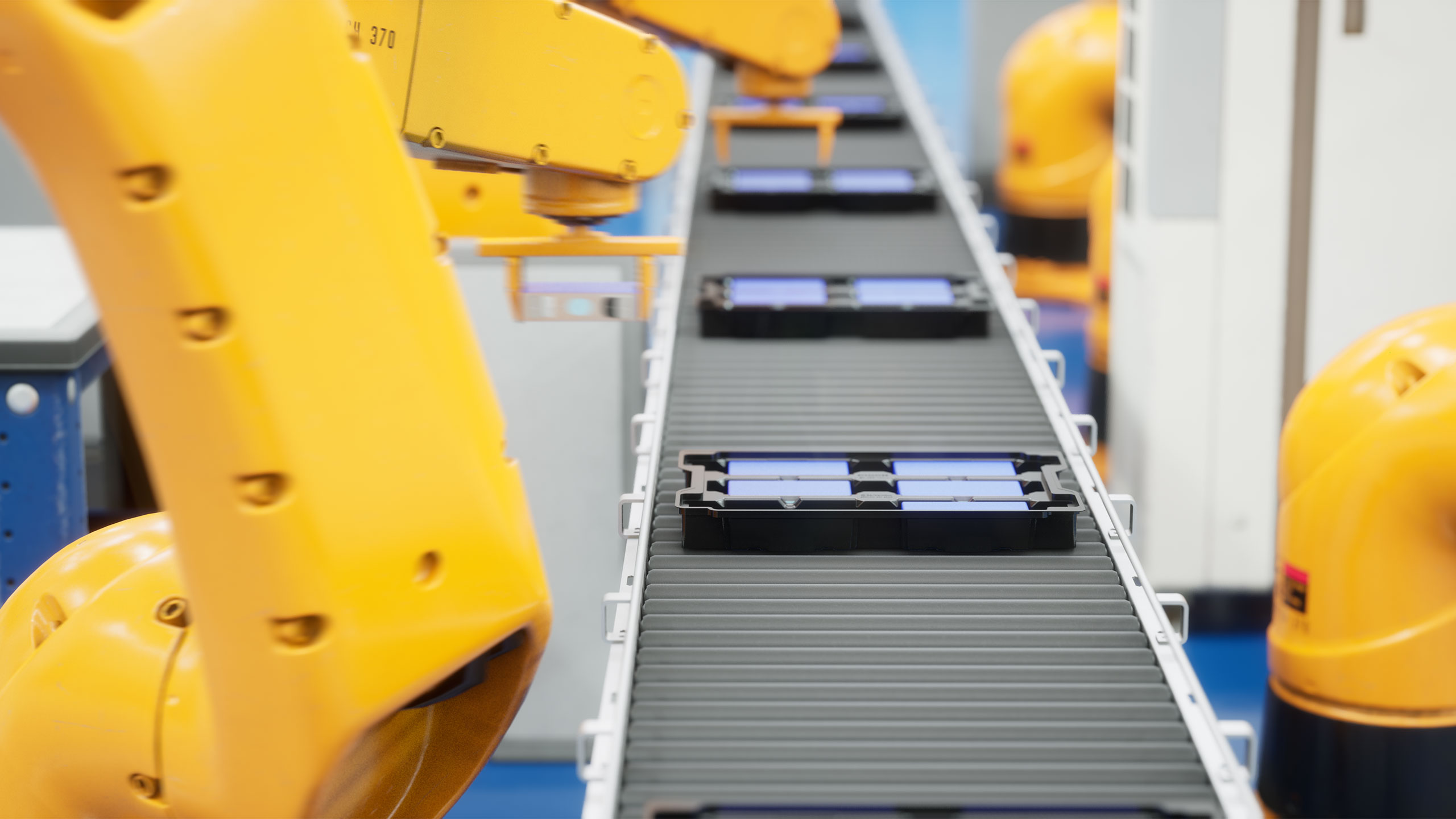 Utz robot rendering
Sometimes you can't film on location
Customer
Georg Utz Holding AG (CH)
In this scene which lasts only a few seconds is visualized how robots take batteries out of special trays. The scene is part of an image film that was primarily shot on location at the customer's factories. For the visualized scene it wasn't possible to do that.
Rendering
Design.
Single scene made to order
While storyboarding the image film it became clear that a scene using robots couldn't be shot on location for safety reasons. We coordinated with production company about the requirements and content of the scene and the used 3d models to ensure that it would match the other scenes in the film.
Develop.
Build and rendered in Unreal
The scene was entirely created and rendered in Unreal Engine 4.27. The used 3D models came from the Unreal Marketplace or directly from the production company. The most time-consuming part of our work was to setup the robot arm so it could be controlled within Unreal since each of the six robot arms moves completely autonomous. Thanks to this preparation we were able to change the robots' movements in Unreal instead of having to work with an external program.
To achieve nearly photorealistic quality the scene was rendered using Ray Tracing.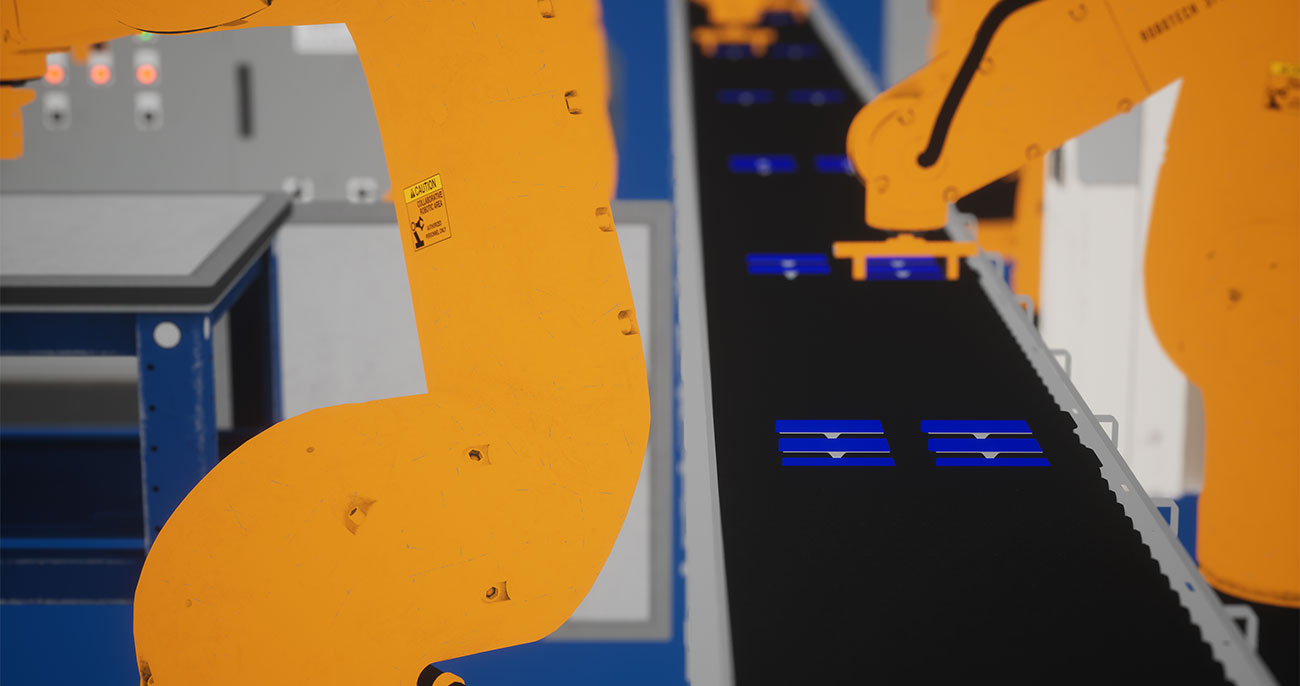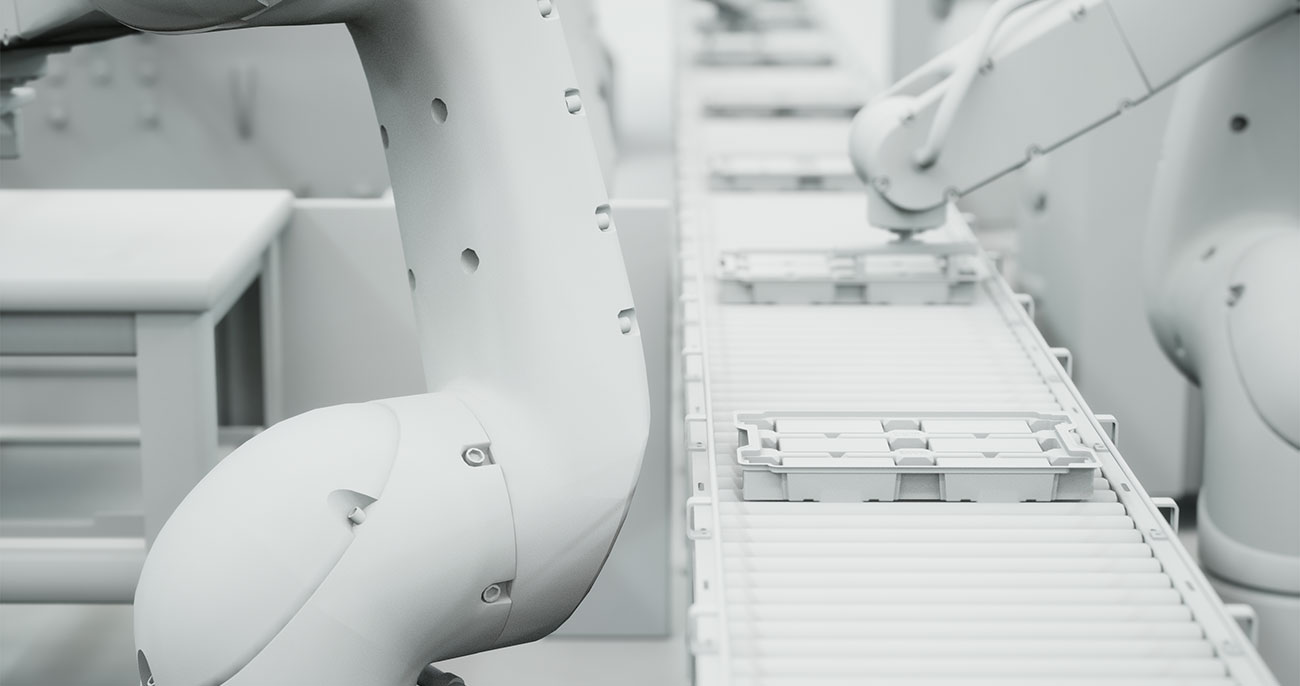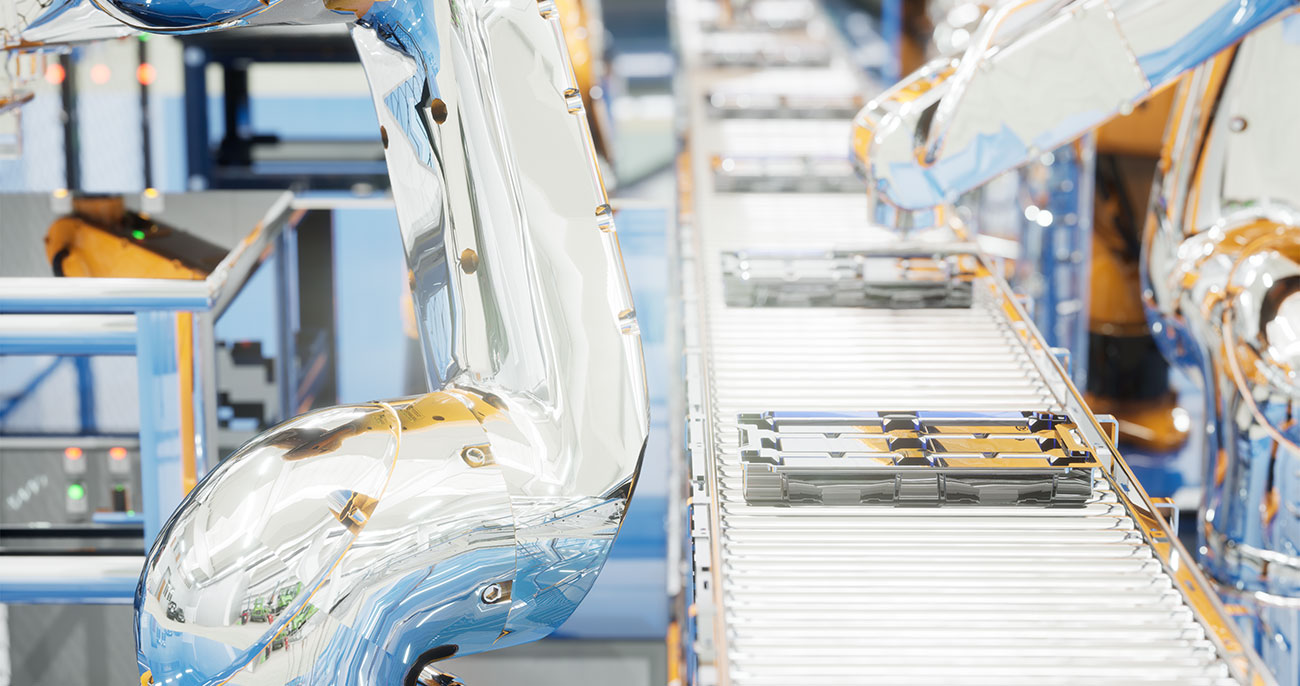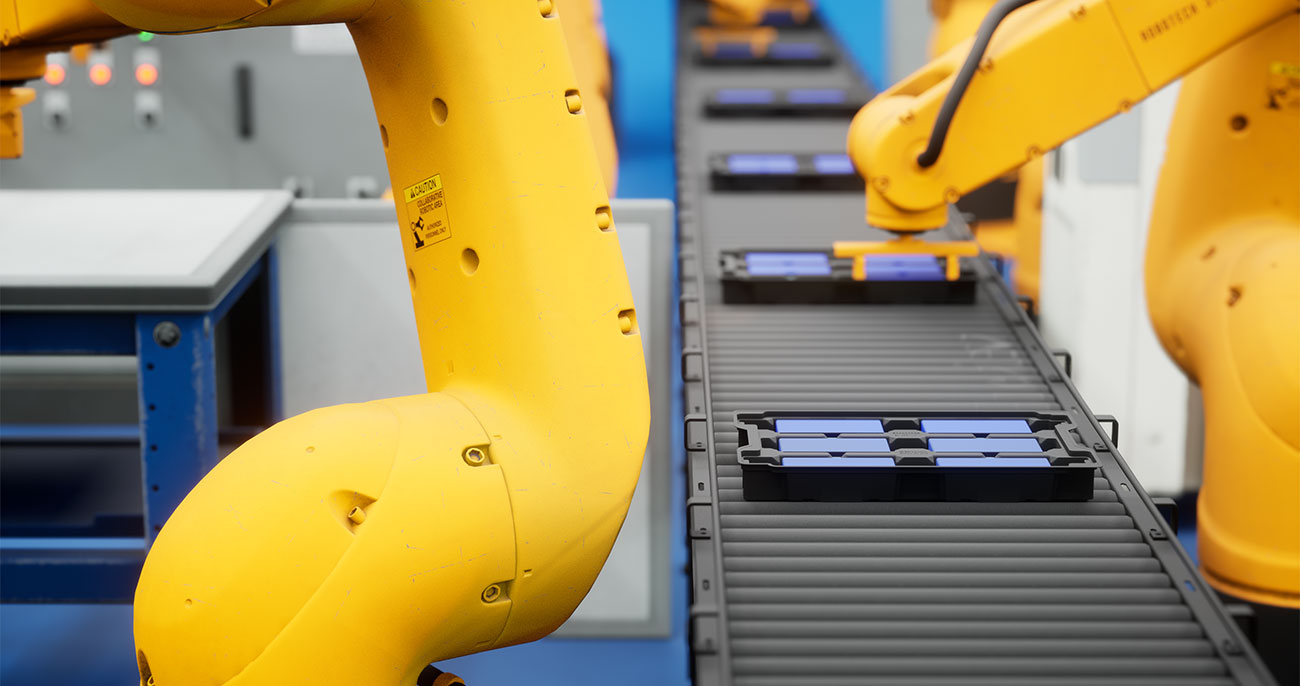 Color and lighting combined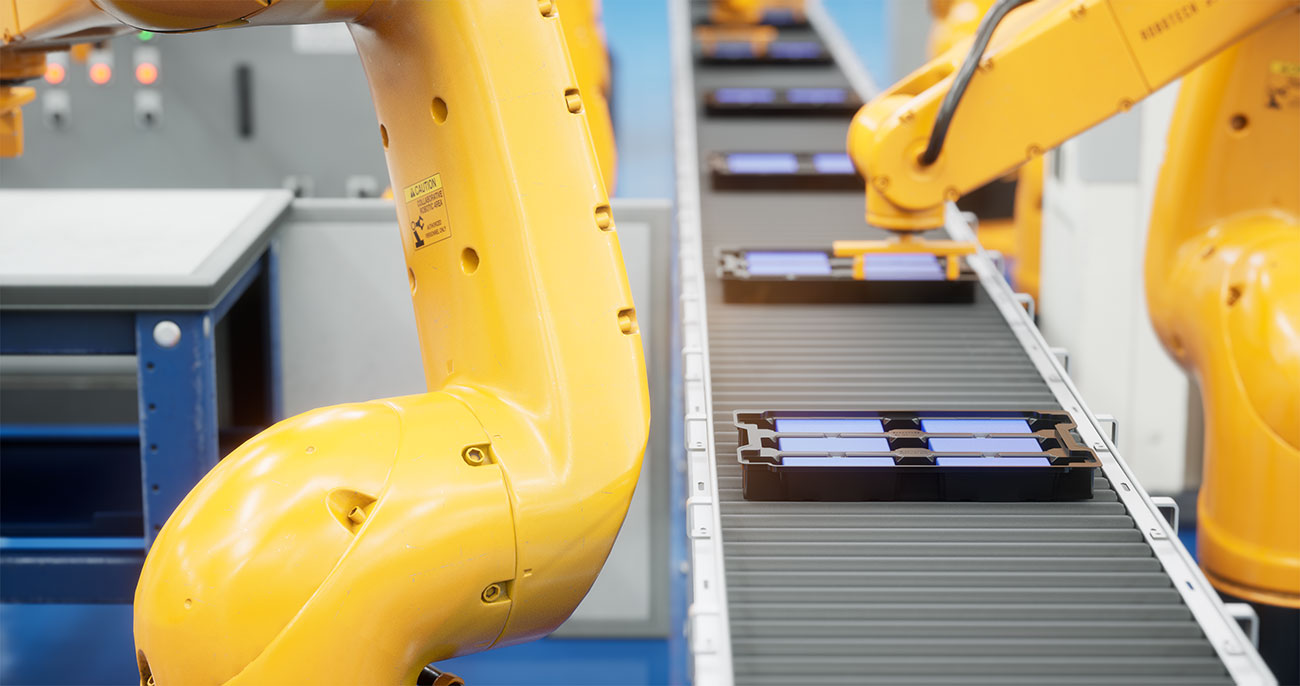 Deploy.
Integrated into the full movie
The finished scene was passed to the production company as an image sequence. The production company then handled the post-processing and integrated the scene into the complete film.