Jobs
Become part of our team
We are always looking for people with a creative sense, technical skill and the right eye for great products.
Working at the Alchemisten
Specialized but never stuck
An open-ended interest in new technologies, topics and trends defines our direction. As everywhere else each person brings their own skillset – whether its software development, design or 3d modeling. Craftsmanship in one area is the foundation. To create excellent digital services and products together, however, everyone must be able to think outside the box.
We are looking for specialists with a wide interest in anything digital. Someone who enjoys working together and is willing to constantly learn. Working with us you won't be locked into one area of responsibility; instead, you get to play in all our areas of expertise if you like. You can enthrall us with a new idea and that way expand our portfolio.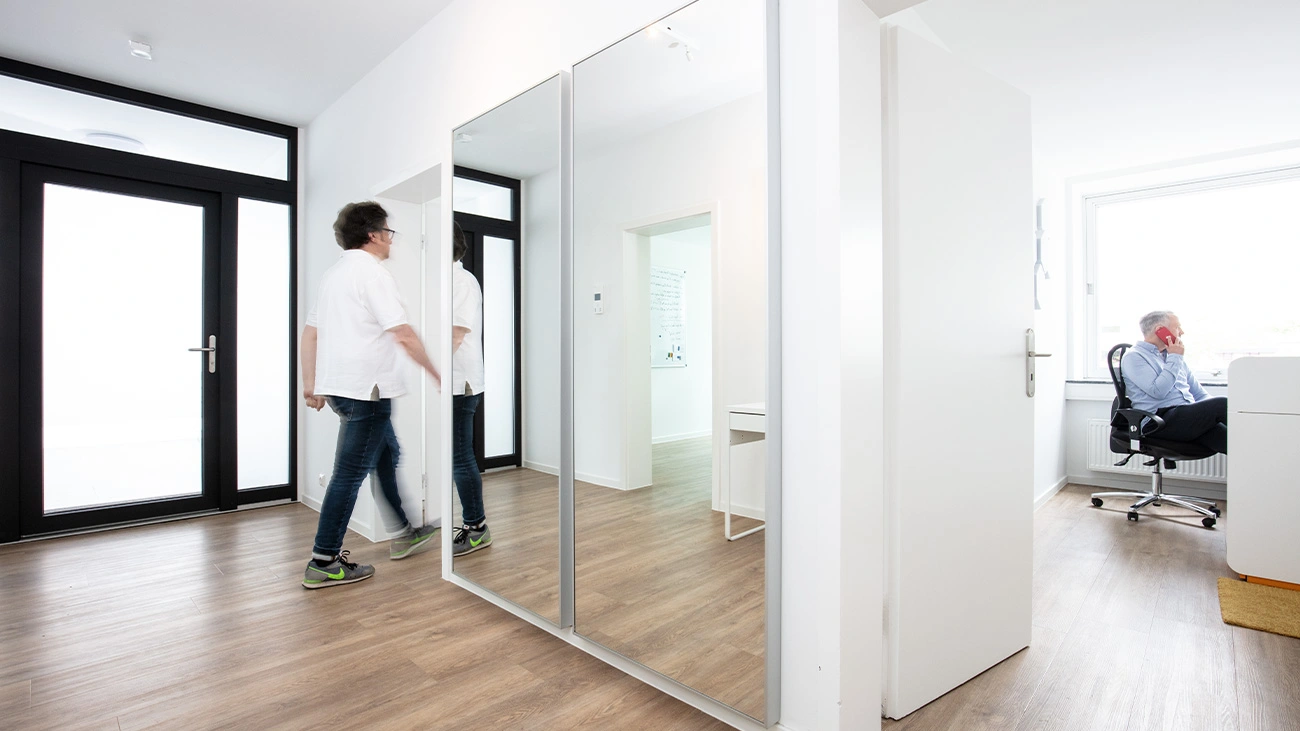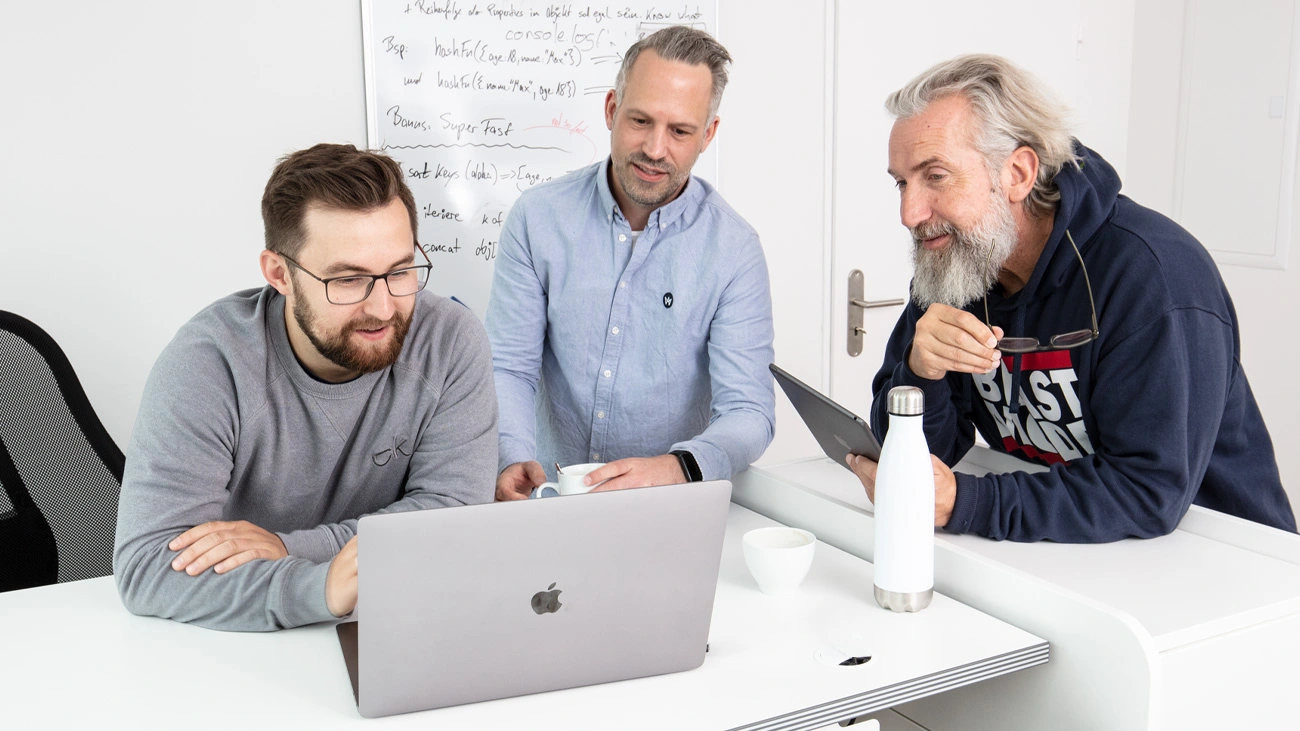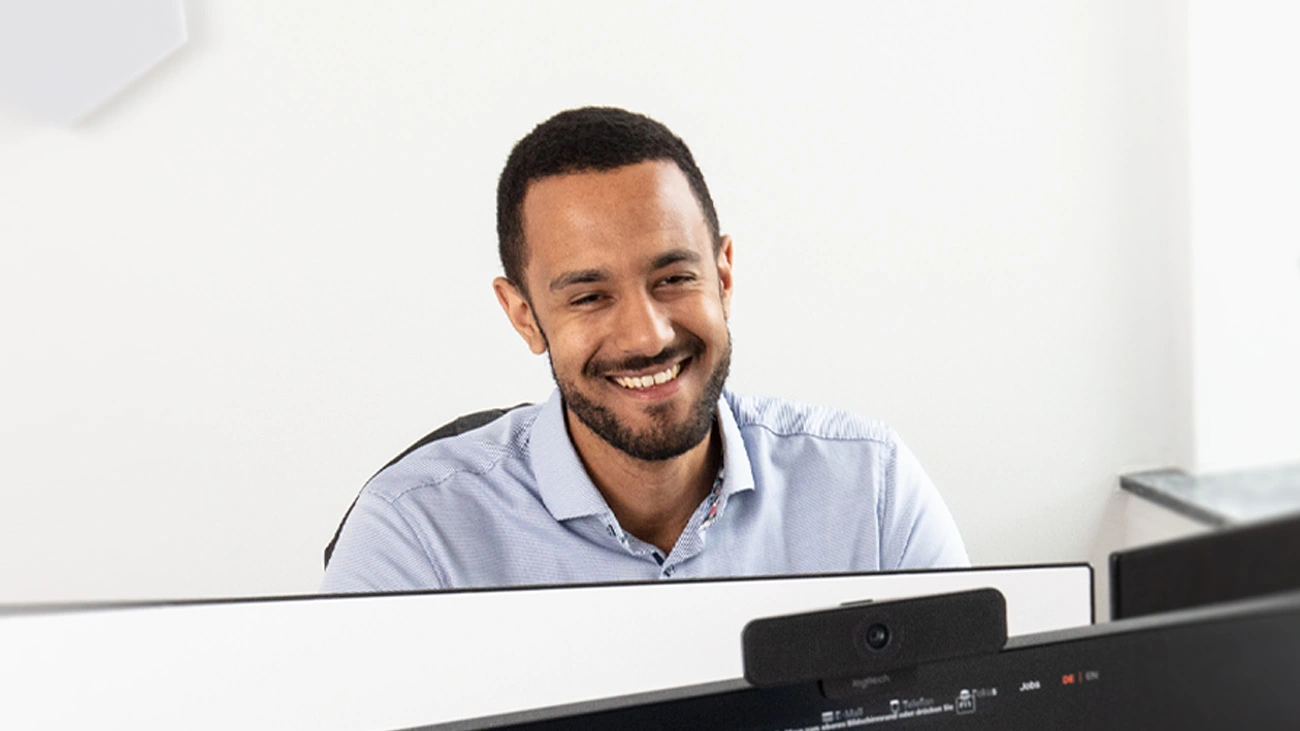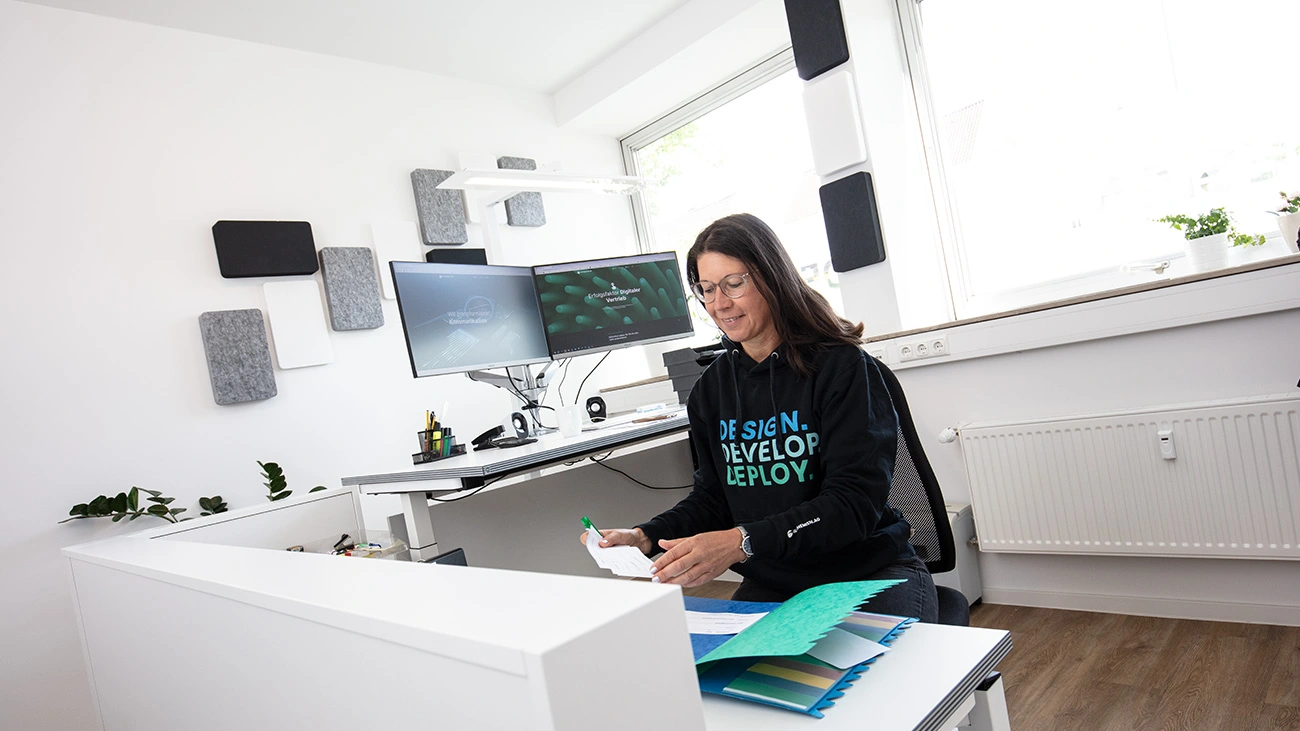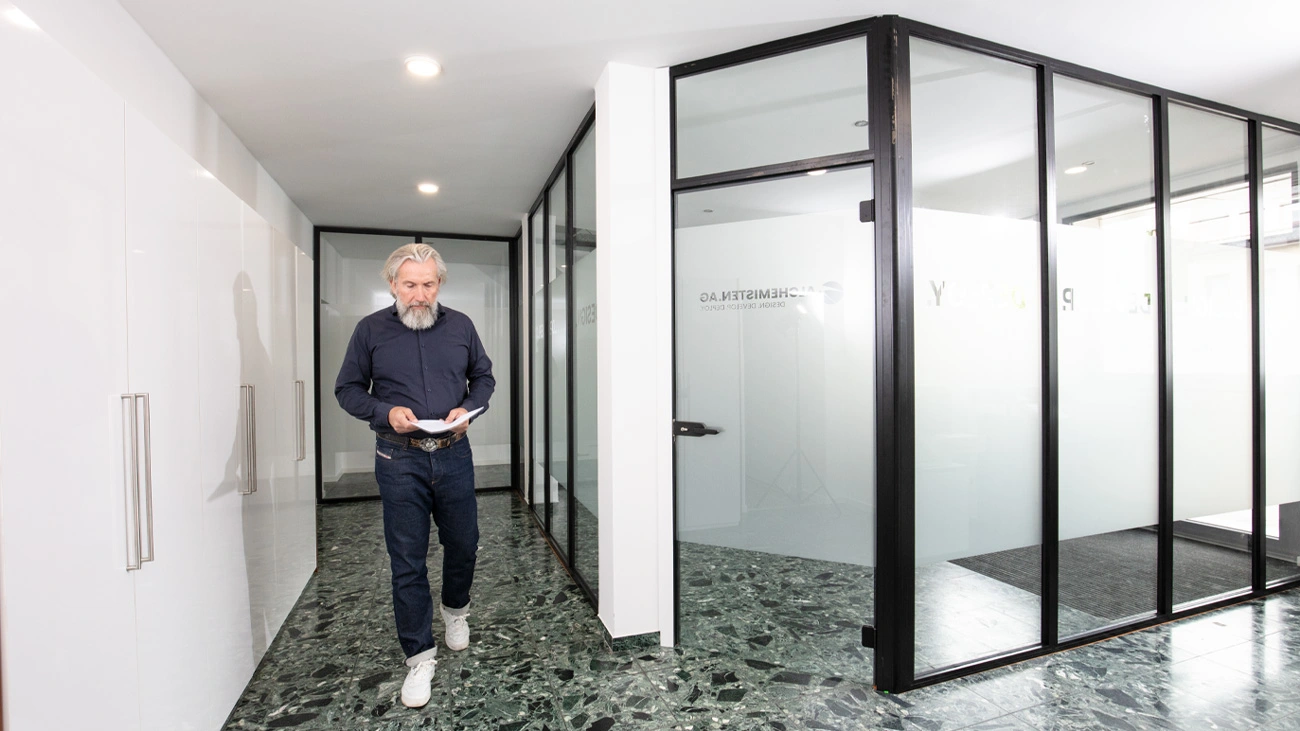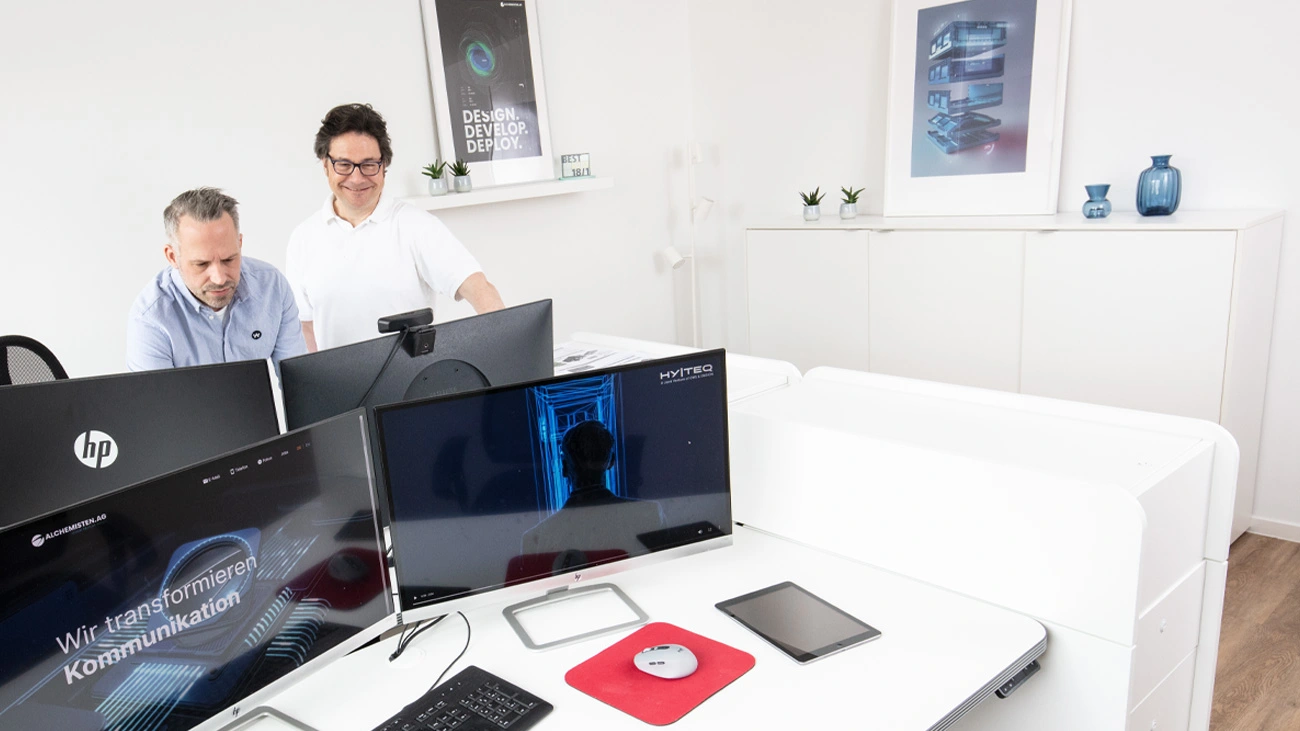 Buzzword Blues
Technologies we use
Everyone has their favorite technologies they are most comfortable with, keeps an eye on the market for emerging developments and carries some legacy baggage along. It's the same with us. These are the technologies we use in our daily work. The more of them you know the better, but if you're willing to learn new things that works for us.
Frontend
React
React Native
Electron
Three JS
Angular
Wordpress
Elementor Wordpress Plugin
Backend
AWS
Keycloak
Docker
Kubernetes
NodeJS
Programming languages
Typescript
PHP
C++
Python
3D
Unreal Engine
Substance 3D Painter
Cinema4D
Twinmotion
Substance 3D Stager
Blender
Design
XD
After Effects
Photoshop
InDesign
Illustrator
General
git & git Workflow
CI/CD
Gitlab
Office 365
IntelliJ
Sentry
Benefits at the Alchemisten
You are part of our success
Successful projects are the result of innovative ideas combined with the full effort of every team member. We want to acknowledge that. If you work with us, you can expect a range of benefits, including:
Flexible, modern way of working
Our goal is to create as flexible a work environment as possible. That's why we offer you the opportunity to work from home as well as in the office. If you want to bring your dog, we'll also come to an agreement.
If we've piqued your interest: we're looking for developers, designers, 3d artists and generally anyone working on digital projects with passion. Right now, we don't have any positions posted on job portals, but that doesn't mean that we don't need you! Just send us a Resume to review.
Apply now
Use one of the following contact options to send us a message with the most important details concerning yourself: