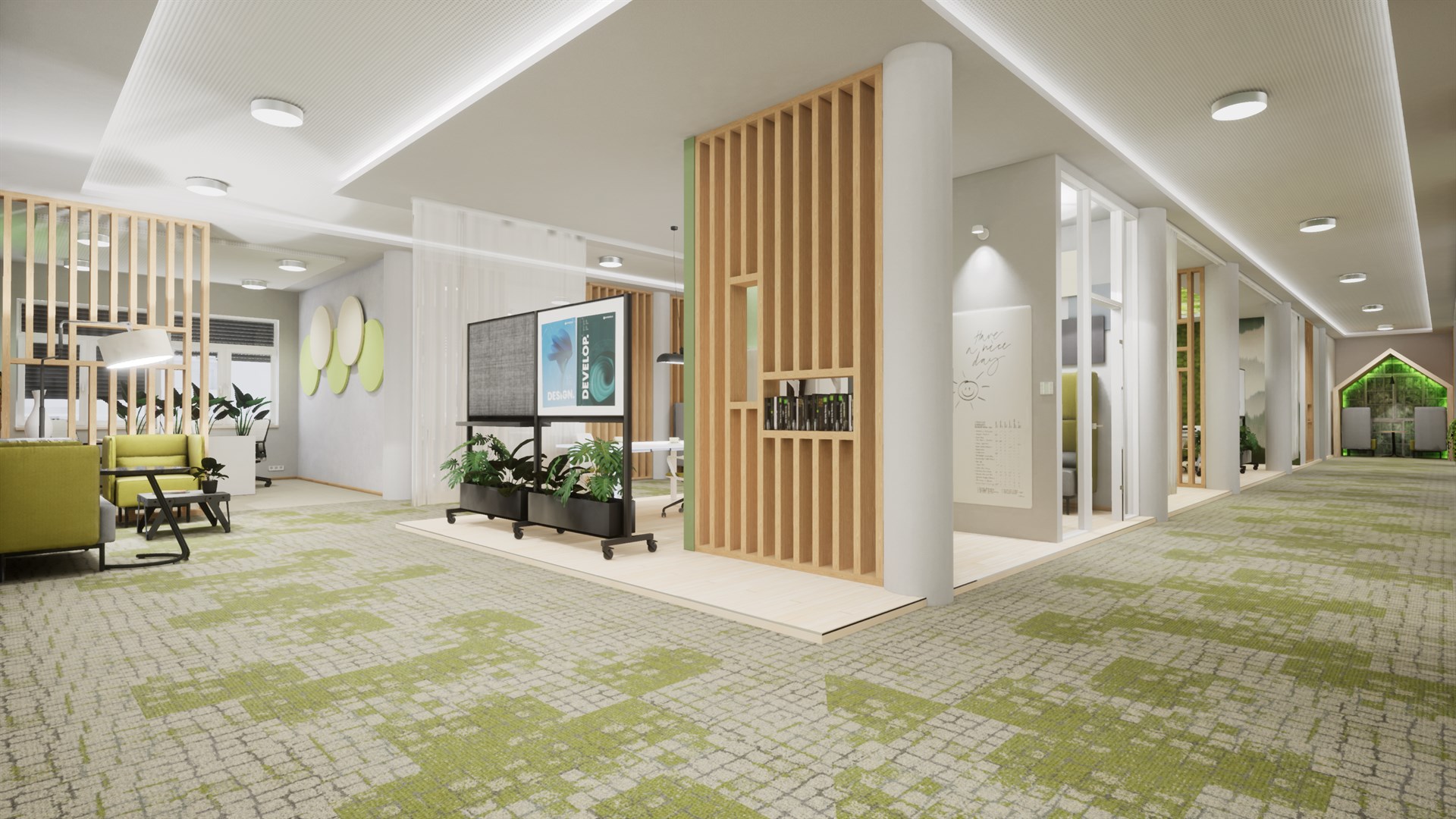 The fm Office WORLD
The showroom that's always open
Customer
fm Büromöbel GmbH
Medium
Mobile & Desktop App
Technique
Cinema 4D, Unreal Engine, React
The fm Office World is a virtual showroom for all sizable operating systems which allows the user to experience the products of fm Büromöbel in an appealing, realistic office setting. The user can move through the buildings freely like in a computer game or use the interface to quickly jump from room to room and look at specific products. The application primarily supports the sales team in presenting a wide range of products but is also available to interested users for free.
Go to fm Office World
Teaservideo
Design.
Extensive prototypes
The project started with a test phase to find out whether free roam movement through virtual rooms for inexperienced users on touch input devices like tablets was an achievable goal.
Once a suitable control concept had been developed the actual project started with a layout for the user interface. In this phase we developed the overall concept of a city, from which a range of architecturally diverse buildings is accessible to the customer.
Develop.
Development in pictures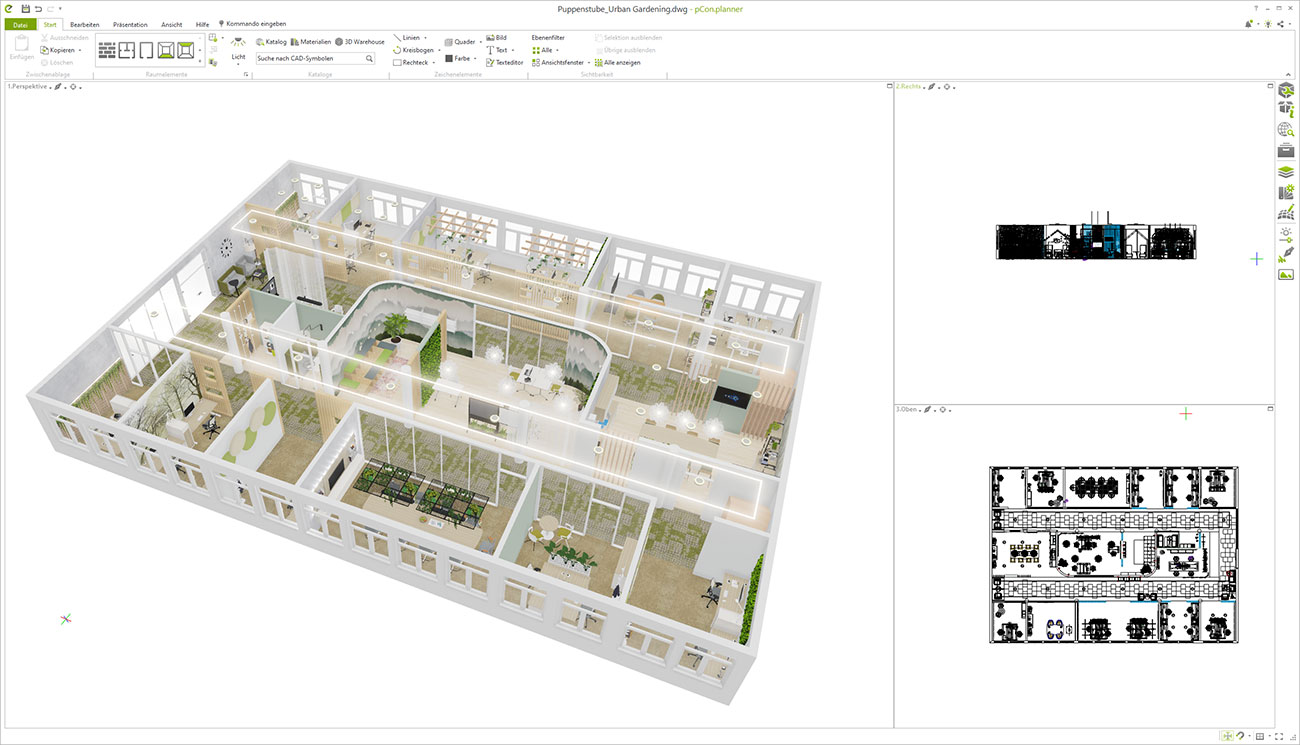 Supplied architecture
The building and prop placement were created by the customer's architect in pCon Planner.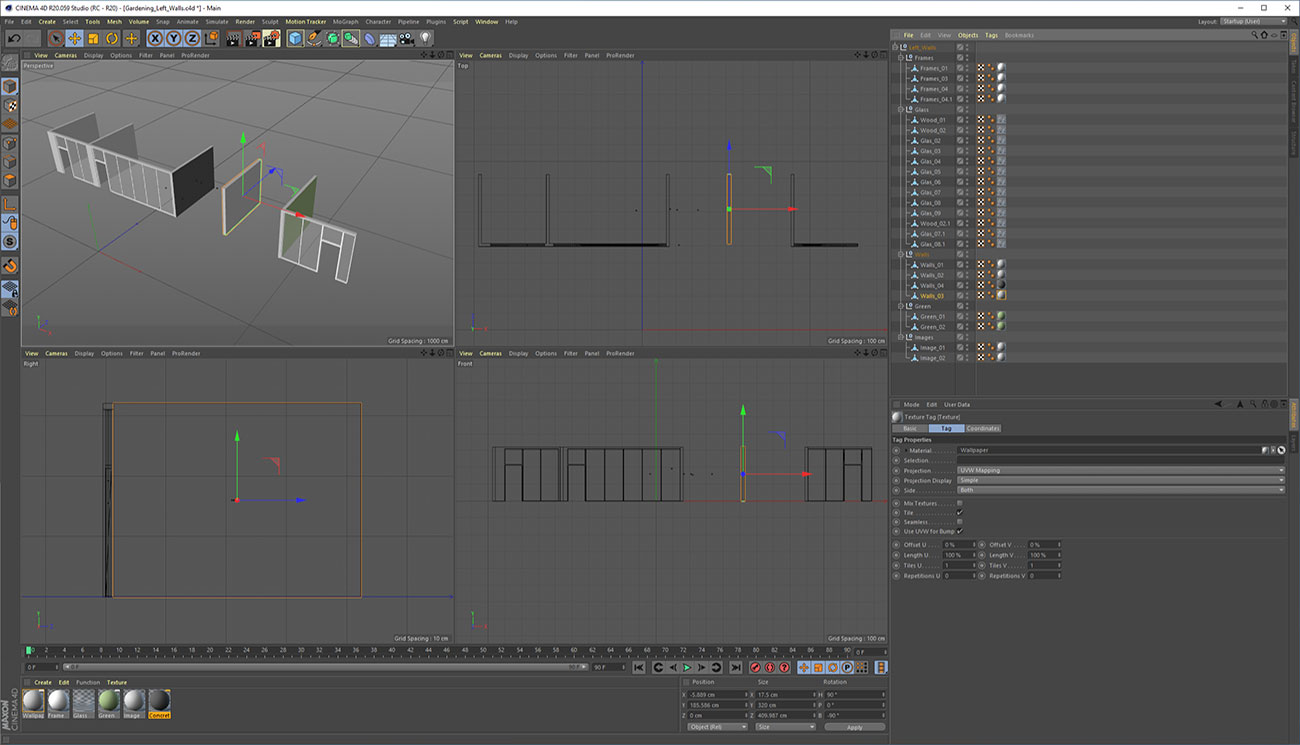 Processing
The resulting files were exported one by one and processed in Cinema 4D.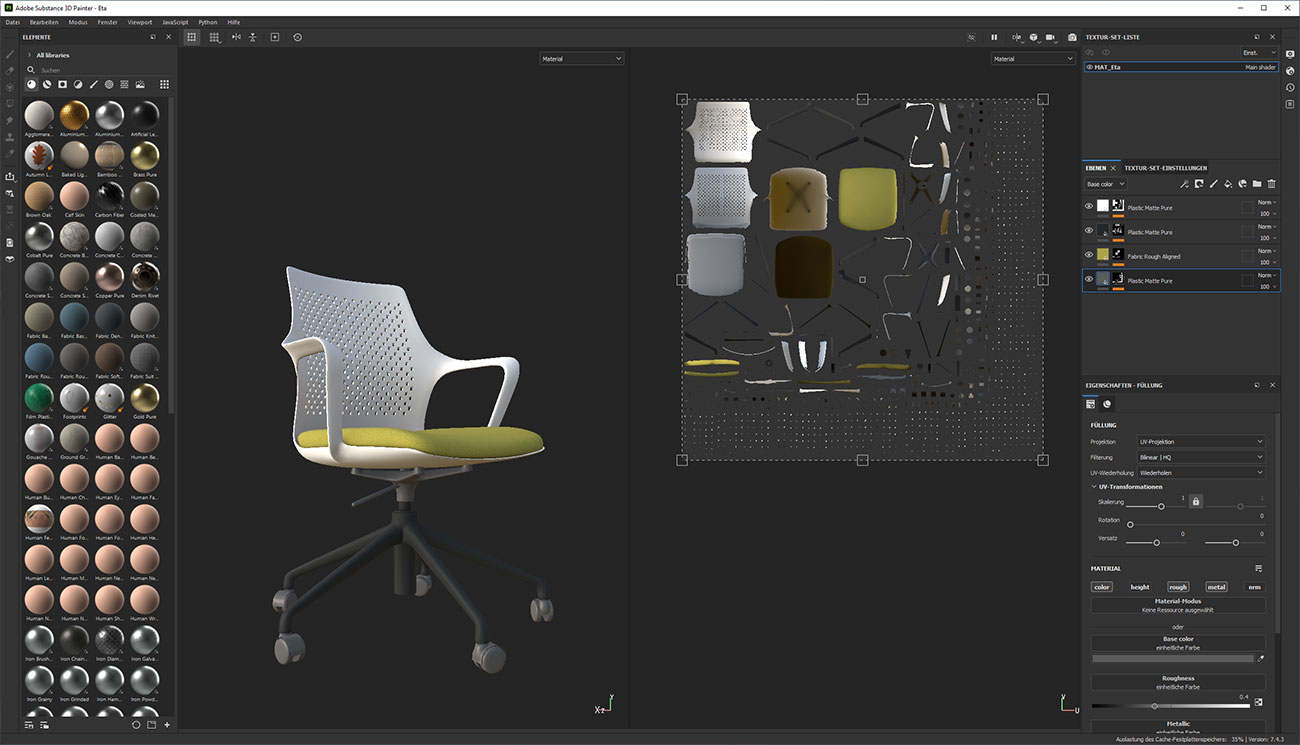 Texturing
All objects were textured in Substance Painter.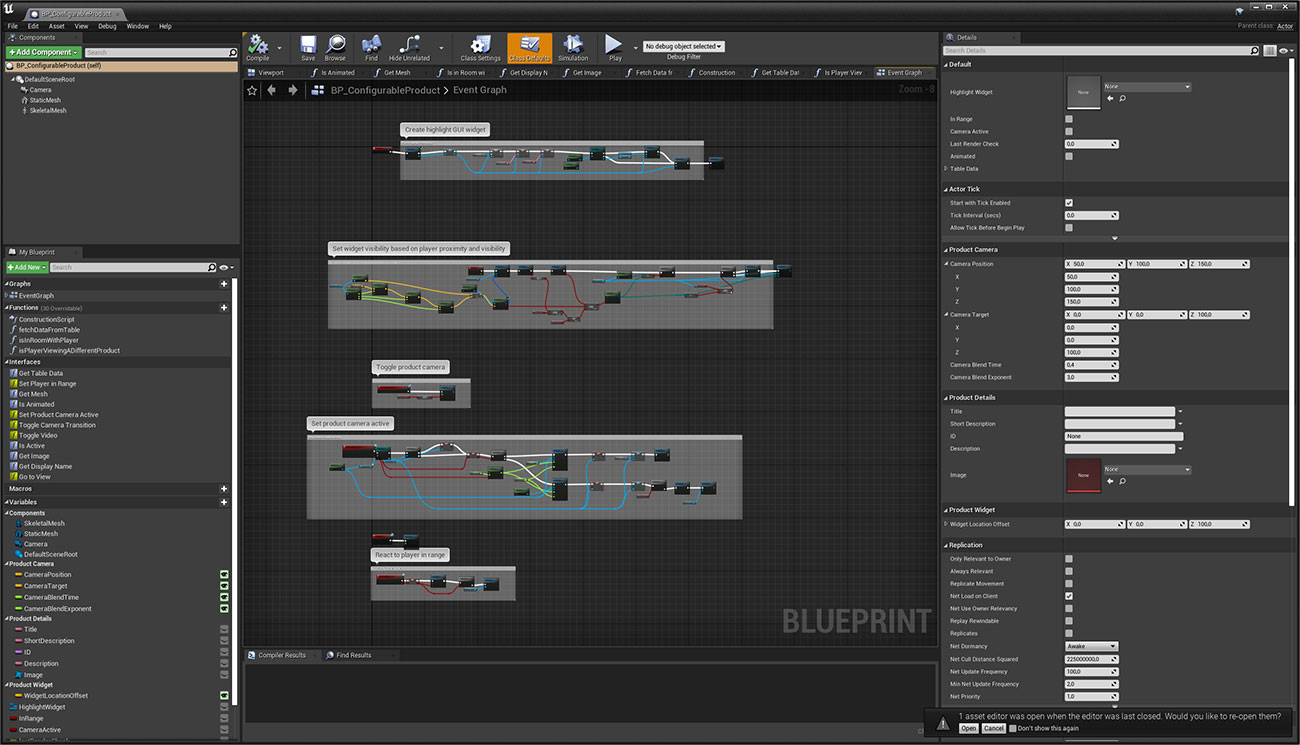 Blueprint creation
The finished models were imported into Unreal and enriched with additional information and functions.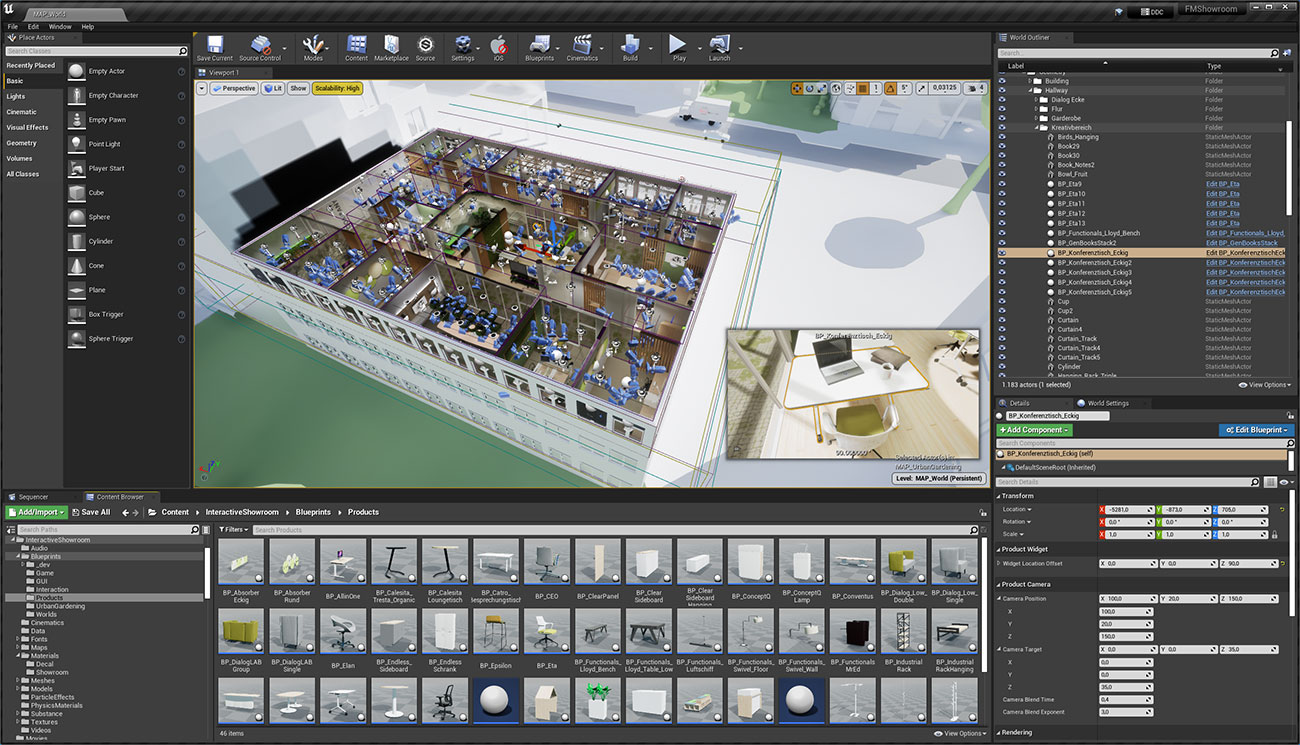 Performance optimization
To achieve the best graphical quality while maintaining optimal performance all lighting was precalculated during the creation of the application and no dynamic lighting was used.
Deploy.
Available on all platforms
The first and most important target platform for the application was mobile devices like tablets – especially iPads for the sales team. During development, the desire arose to also support other operating systems like Android, Windows and MacOS. Fortunately, Unreal supports deploying to all those platforms without the need for a lot of changes in the application. The early focus on mobile devices as the weakest platform regarding the hardware also ensured that performance was still excellent on the new platforms.
To make the application easily accessible and updatable it is available in the official stores of the four operating systems for free. The landing page for the fm Office World offers information and links to all stores along with direct downloads of certified installers enabling users to bypass the stores.
Features