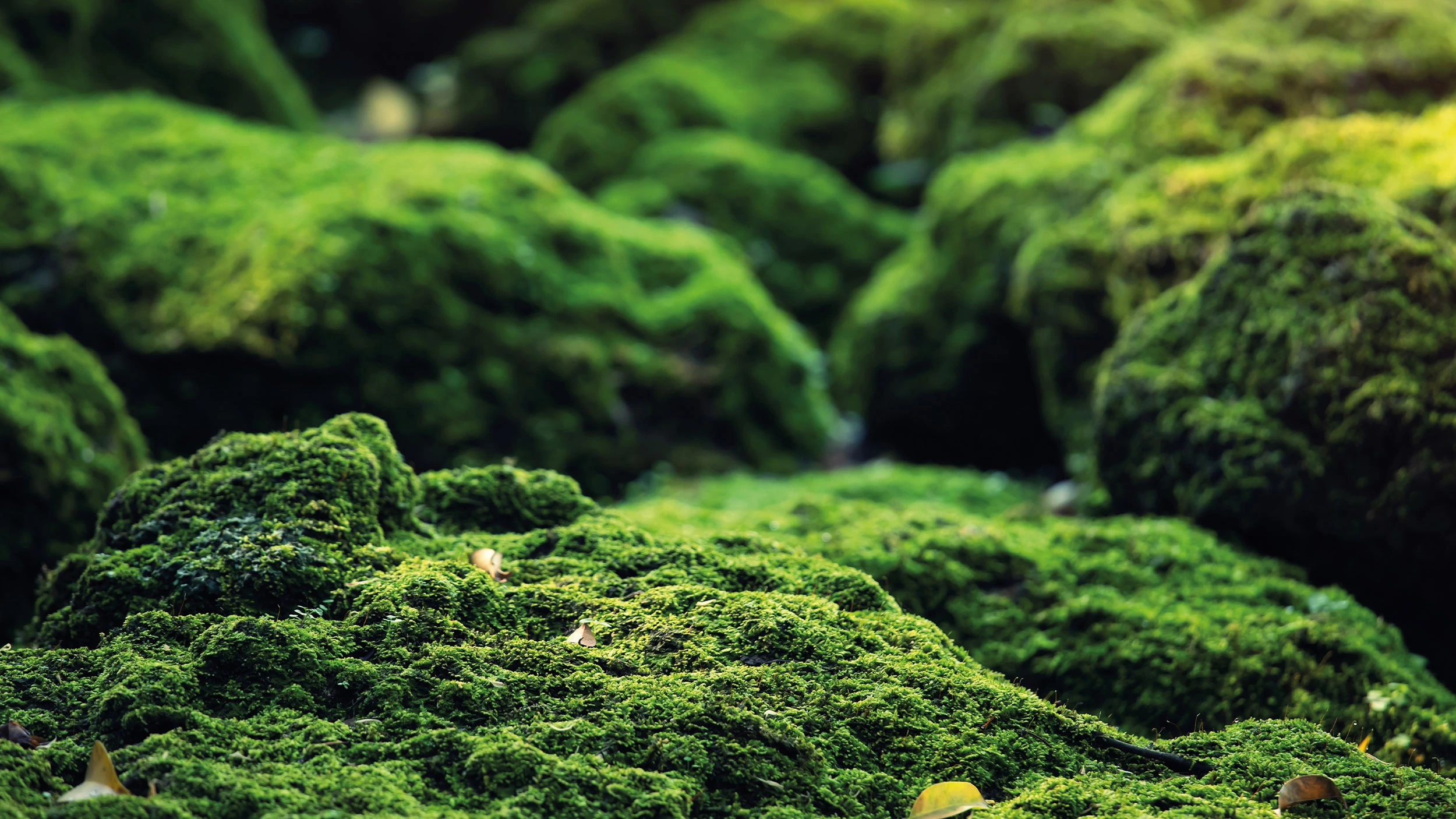 Utz ­Sustainability­ Report 2022
Customer
Georg Utz Holding AG
Technique
InDesign, Photoshop, Illustrator
Utz is an international specialist for reusable plastic containers with a focus on customized solutions.Sustainability has been part of the company's DNA since its foundation. The Sustainability Report issued for the first time for 2022 highlights this in full.
Design.
Informative and entertaining
This brochure provides a comprehensive and easy-to-read overview of Utz sustainability. The topics of economy, ecology and social issues are vividly brought to life with facts, guiding principles and corporate goals.Matching stories provide insights into Utz's multifaceted commitment. The glossary of technical terms is provided to answer all of your questions.
The Sustainability Report 2022 is the result of the forward-looking and careful development process between ALCHEMISTEN AG and Utz. ALCHEMISTEN AG continues to design lines that we conceived for Utz brochures. This is the start of annual updates with new focal points which is in line with the dynanics of Utz.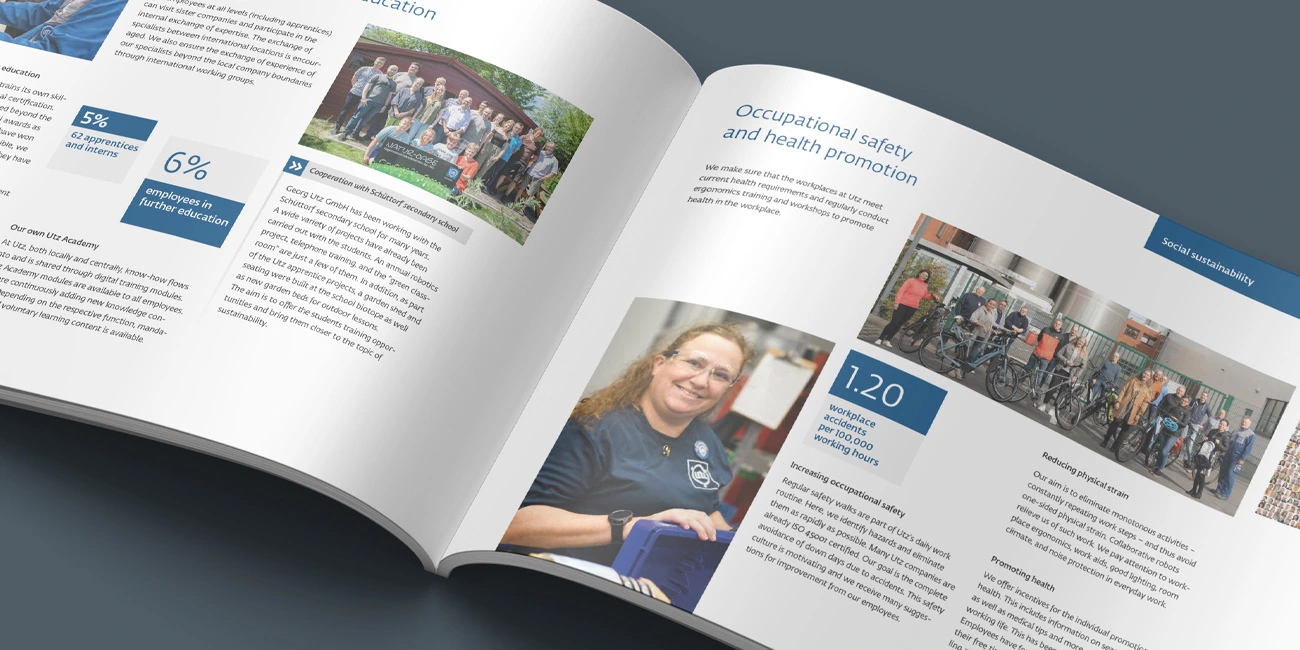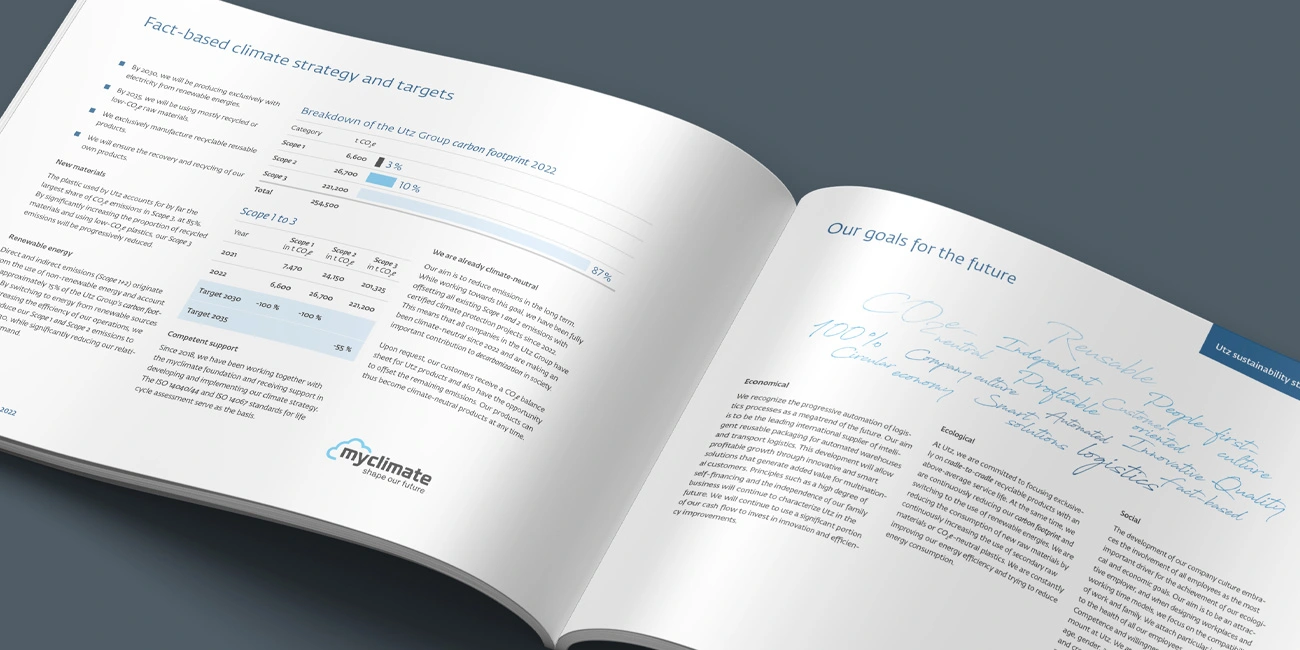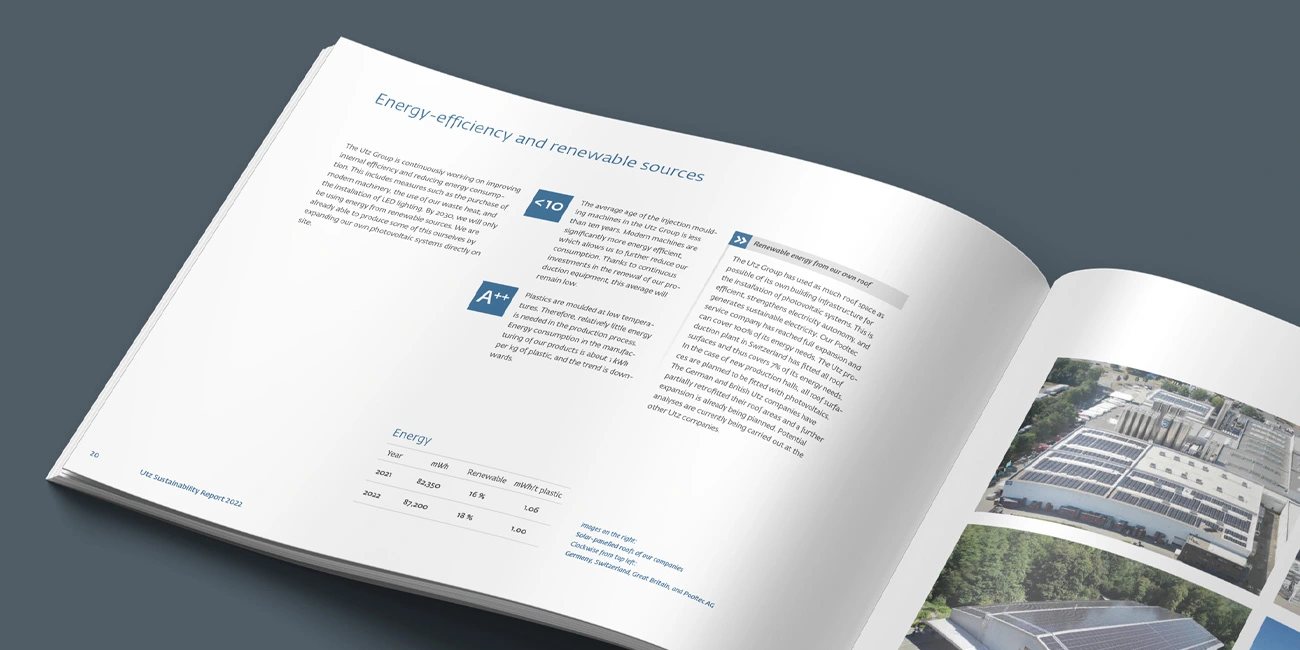 Deploy.
Reference and marketing tool
The document is currently available online in German and English as a 34-page flip page catalog on the Utz website and is also used in print form for internal Utz communication. A smart print version has been prepared in the glossary which can be folded so that it is always in view while reading.