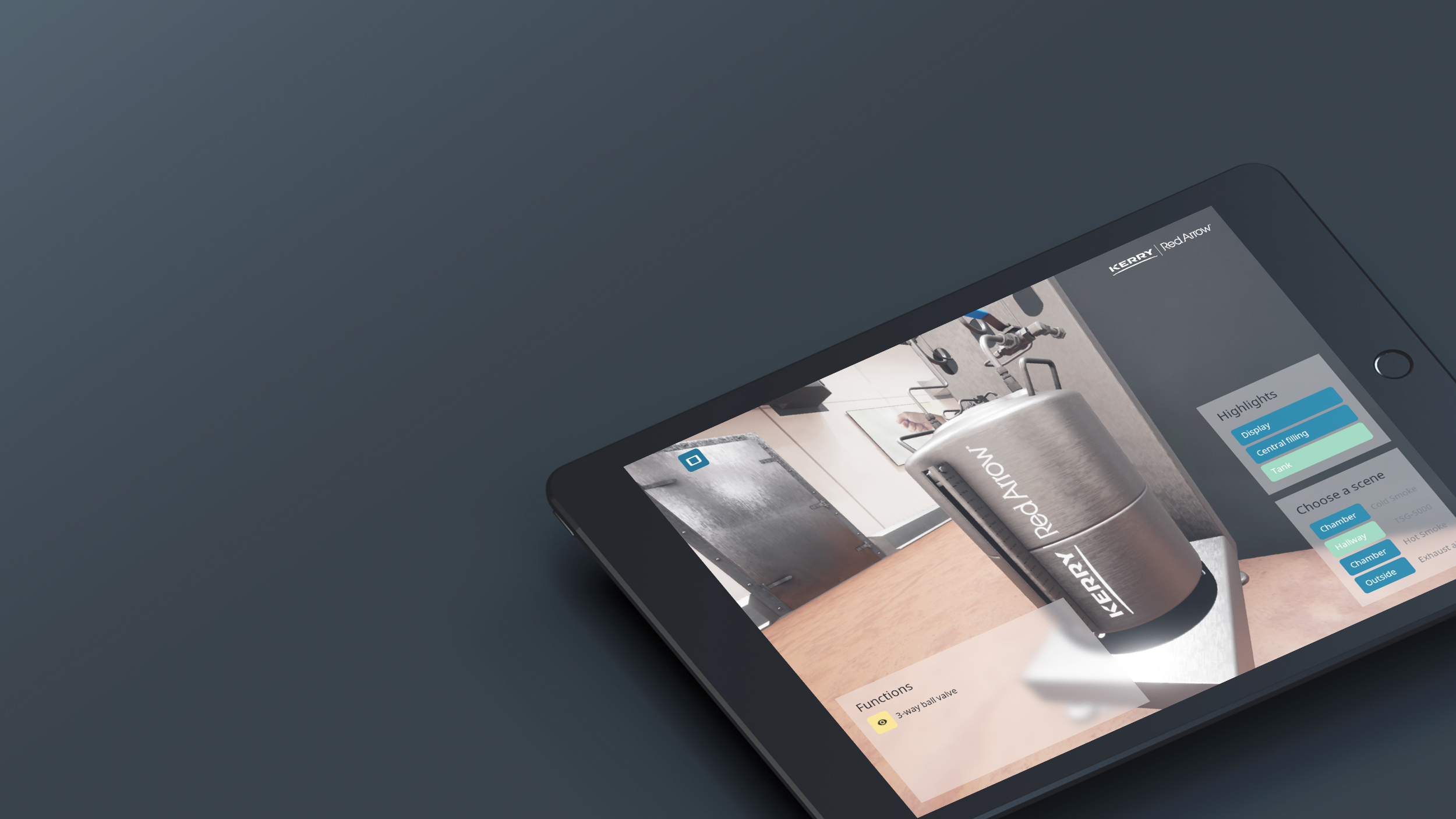 Red Arrow Virtual Showroom
Complex products easily explained at trade fairs
Customer
Red Arrow / Kerry
Technique
Unreal Engine, Substance Painter, Cinema4D
The Red Arrow Virtual Showroom is a trade fair application for iPad and Windows desktop. With the application it's a breeze to explain the entire smoking process using the revolutionary Tarber Smoke Generator TSG-5000. All of it without setting off a single smoke detector during the trade fair.
Process video
Design.
Assistance for the trade fair
Hand in hand with the customer the entire smoking process using the TSG-5000 was analyzed. From this a concept was developed how the process could be explained in the easiest way possible during the trade fair using the application.
Develop.
Custom models imported in Unreal
The model of the TSG-5000 was supplied by the customer and processed in Cinema 4D. All other models were created in Cinema 4D from scratch and textured in Substance Painter. Using Unreal Engine everything was then combined into a coherent system and enriched with desired functionality to navigate scenes and control the installed devices within them.
Deploy.
iPad and Windows App
The application was handed off to the customer as an iPad app and a Windows desktop application.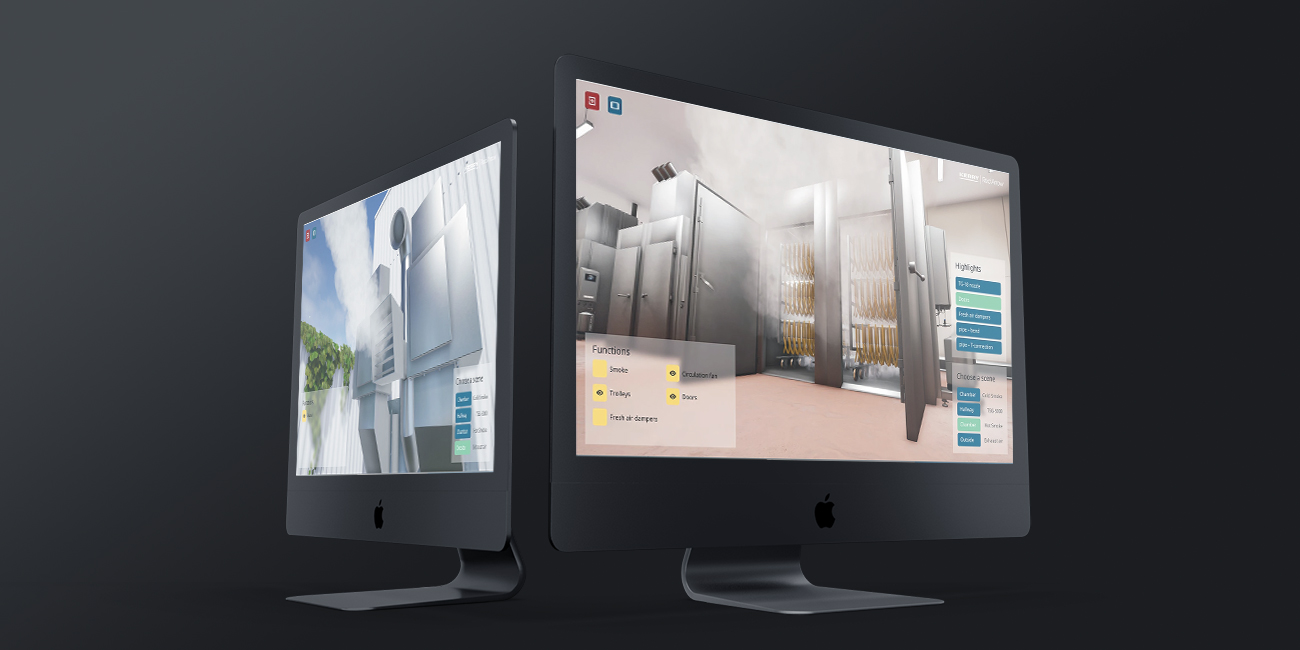 Features