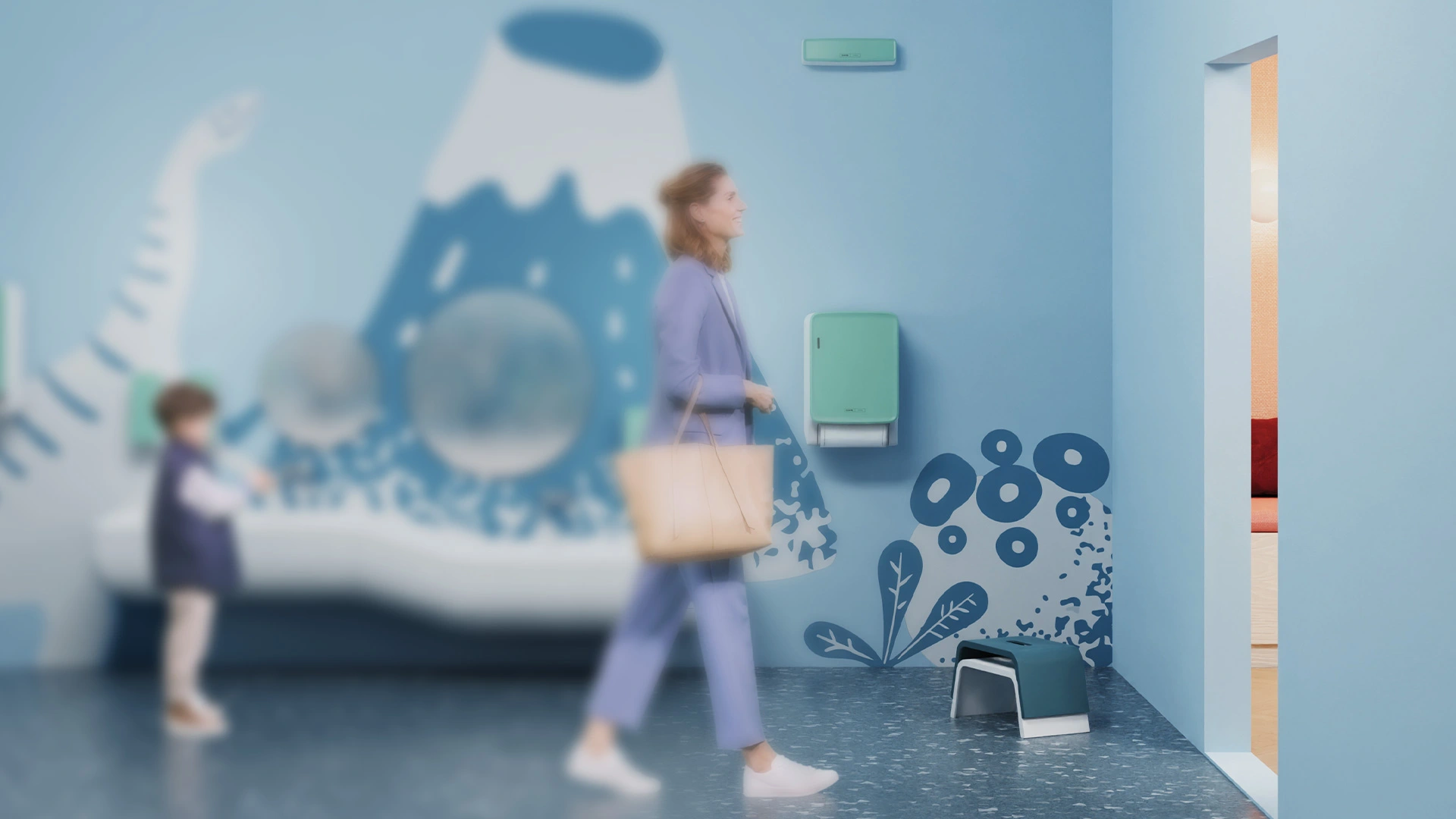 CWS catalogue for reseller
Customer
CWS Hygiene Deutschland GmbH & Co. KG
Technique
InDesign, Photoshop, Illustrator
CWS Hygiene Deutschland GmbH & Co. KG is a well-known supplier of high-quality industry-specific hygiene and washroom solutions which are both sold and provided as a rental service.
Design.
Comprehensive information
The 200-page catalog presents the complete range of CWS Hygiene dispensers, including accessories and consumables. The document is sorted by product lines, and each item is presented on a full page with an Illustration, dimensional drawing, and all details including installation instructions. Service pages provide suggestions for the CWS washroom worlds; a tab bar and the extra directory for product groups ensure quick navigation.
Develop.
Laying the foundation
The CWS catalog is a valid document for resellers and is the central medium through which CWS communicates with its partners daily.The document is updated annually which may require spontaneous design corrections and product range updates annually.The bottom line for CWS Hygiene Management is that the experience of the product is world class and the delicate handling by ALCHEMISTEN AG will always ensure the best possible result.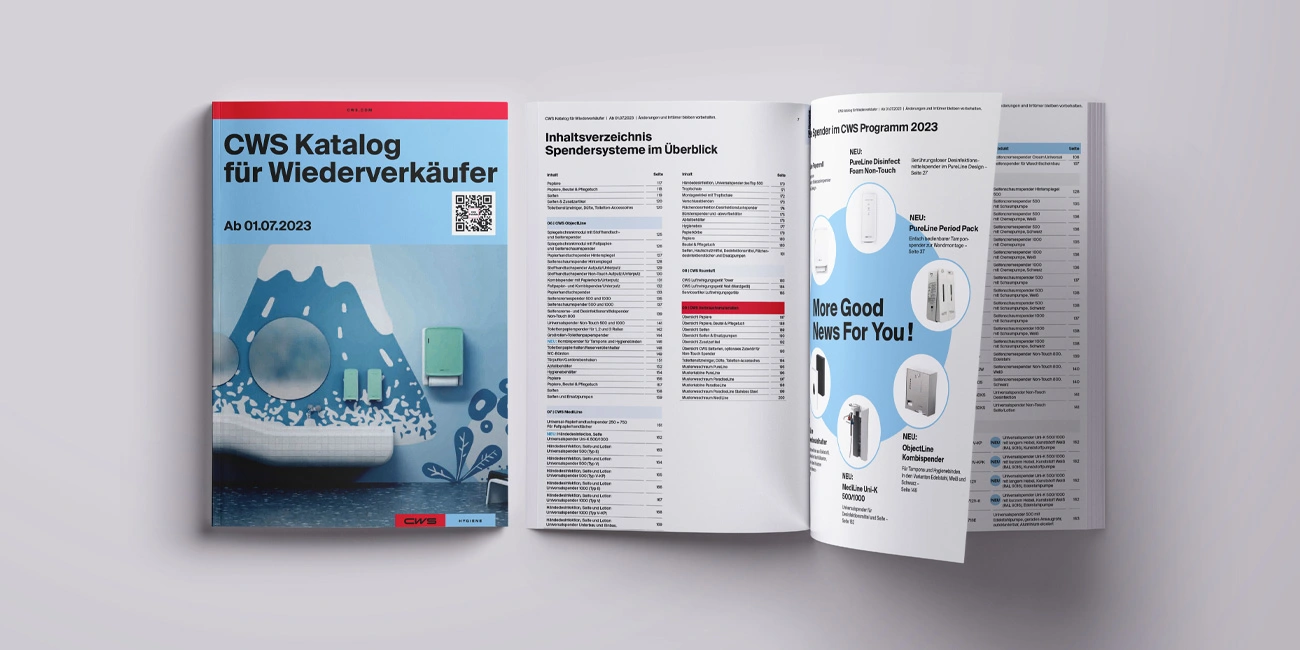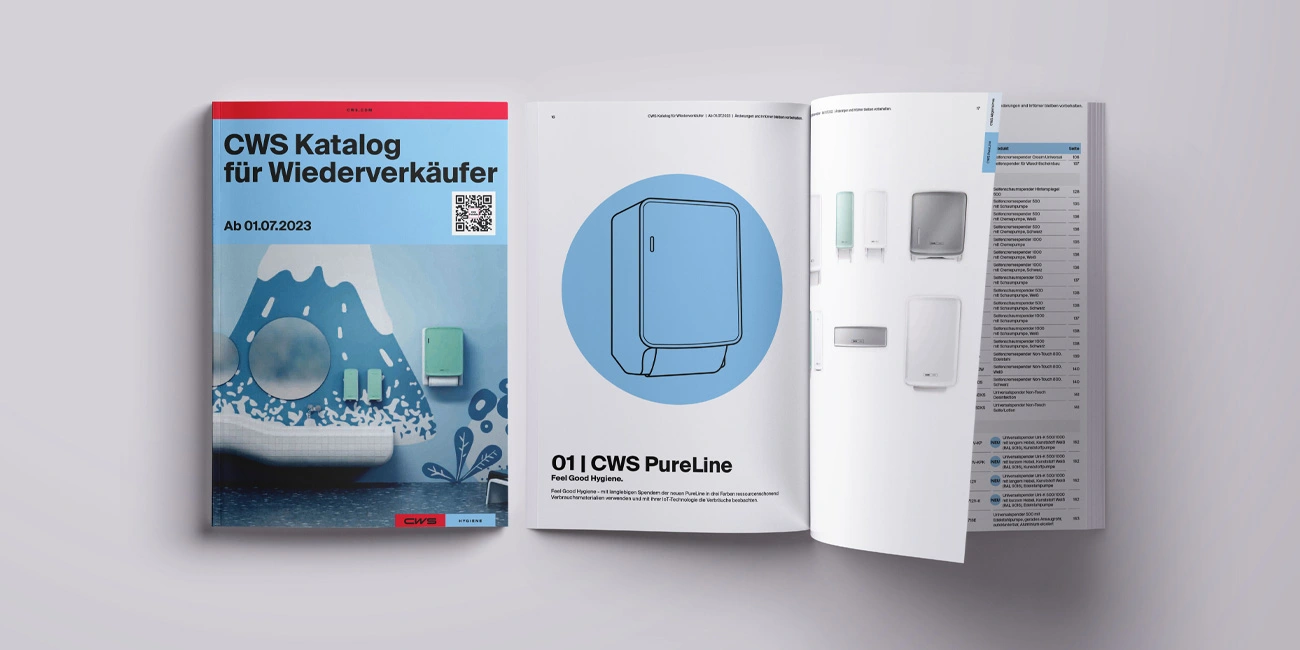 Deploy.
Meeting expectations
The document was sent to CWS partners as a PDF immediately after completion. It is also available as a high-quality print product with PUR adhesive binding, printed on matted paper, and with a precise register cut ready for daily handling.